There's a way Australians of all ages can benefit
Rentvesting offers an alternative way to enter the
property market
Recent research has revealed a surprising rise in the number of generation Y investors who own investment properties.
263,000 Australian households own an investment property but they are currently renting their usual residence. We take a look at the growing trend of reinvesting and ask the question whether this tactic could help more Australians own property.
The latest ING Direct Financial Wellbeing Index revealed 22 per cent of eighteen to thirty four year olds (generation Y investors) own at least one investment property. This was followed closely by 20 per cent of thirty five to forty nine year olds (generation X) and 19 per cent of fifty to sixty four year olds (baby boomers).
In recent years rentvesting, which generally refers to those individuals who purchase an investment property in a place they can afford whilst renting in place they would like to live, has become popular with buyers as they try to negotiate a way to enter the market.
In fact, the latest data from the Australian Bureau of Statistics (ABS) on Housing Occupancy and Costs for 2013-2014 revealed that 263,000 Australian households own an investment property but are currently renting their usual residence.
While this is a much smaller number than the 1.2 million owner occupiers who possess additional properties reported by the ABS, the number of rentvestors is continually growing. Research has also suggested the age group of those who rentvest is widening and subsequently the definition of the term has become more generic.
---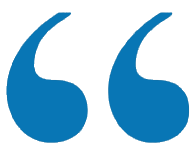 Additional cash flow from tax deductions will help property owners in the long term.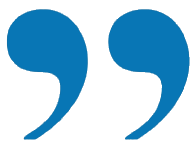 ---
Apart from the obvious influence that increasing house prices have had on buyers, particularly those looking to purchase within capital cities, other factors which have encouraged rentvesting include:
The ability to fulfil lifestyle choices, as rentvestors can choose to live closer to the city or coastal areas where there are more employment opportunities and renting is often cheaper than mortgage repayments
An evolution in generational behaviour as people seek instant gratification and desire a higher level of living conditions
Increased flexibility , as rentvesting allows Australians to relocate as new opportunities arise or provide the additional discretionary funds which allow them to pursue further education or personal hobbies such as travel whilst still having the security of an investment for their future
The ability to claim deductions for expenses relating to the property they own such as property management fees, interest on a loan, council rates, insurance, repairs and maintenance and depreciation
The income generated from the property, along with the tax deductions available, reduce holding costs. In many scenarios, the end net result is a positive cash flow.
By purchasing in an area which has potential for future capital growth, and taking advantage of all of the available tax deductions, an investor is provided with the opportunity to save and create equity.
These savings and any equity held in an existing investment can be useful to help grow a property portfolio or even to purchase a home in which to live in the future.
Before deciding to rentvest, it's important to consider the downsides, such as the capital gains tax implications which may apply should the investor decide to sell the property one day.
Another potential disadvantage is the instability and uncertainty rentvestors may face as renters. They might be required to move every couple of years and are limited to what they can do to their home in terms of renovations and updates. Although rentvestors have worked hard to become property owners, they're still facing the same inconvenience some renters experience.
Whether or not rentvesting is the right tactic for your individual circumstances is a decision best made with the assistance of an Accountant. Either way, we expect to see the trend continuing to grow in popularity.