August 2022 -
BMT Tax Depreciation, Australia's leading provider of tax depreciation schedules, today announced that the 65% portion of the business held by private equity, including CHAMP Ventures, has been acquired by BMT's Executive Management Team, who now owns 100% of the business.
BMT Chief Executive Officer, Bradley Beer, said the move will give the company's long-standing executive team of three, full control to drive future growth.
The BMT Executive Team is eager to propel the business forward while continuing to offer the best tax depreciation schedules for residential investment and commercial properties in Australia, he said.
The move underscores our 25 years of commitment to finding customers the highest deductions while maintaining ATO compliance and delivering the outstanding customer service that we are known for, he concluded.
-ENDS-
Media contact:
Lauren Howarth
0448 507 979 | lauren.howarth@bmtqs.com.au
---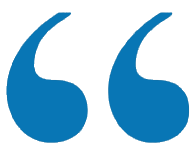 The BMT Executive Team is eager to propel the business forward while continuing to offer the best tax depreciation schedules for residential investment and commercial properties in Australia,
Bradley Beer, Chief Executive Officer
BMT Tax Depreciation